COSPAR ISWAT Inaugural Working Meeting
February 10-14, 2020
The inaugural working meeting of the COSPAR International Space Weather Action Teams (ISWAT) will be held 10-14 February 2020 at the Radisson Resort, Port Canaveral, Florida, USA.  The ISWAT initiative is a global hub addressing challenges across the field of space weather. Information about the ISWAT initiative is available at: https://iswat-cospar.org/.  This meeting also comes inside the launch window of the Solar Orbiter spacecraft from nearby Cape Canaveral.
Click here (https://www.iswat-cospar.org/wm2020_registration) to register for the meeting now. 
Participants are requested to submit a Registration Questionnaire before January 9, 2020. Information submitted before the deadline will be used as a base for working meeting planning. 
Click here to submit Registration Questionnaire.
ISWAT consists of Teams that focus on a variety of key problems and topics in space weather research and forecasting.  The Teams are organised into Clusters (by domain, phenomena, impact, or overarching activities), to facilitate collaboration and ensure complementarity.  On the ISWAT website you can register a new Team and request to join registered teams.  
Go to "Join ISWAT" tab at the ISWAT website  https://iswat-cospar.org to register a Team and/or to join existing Teams,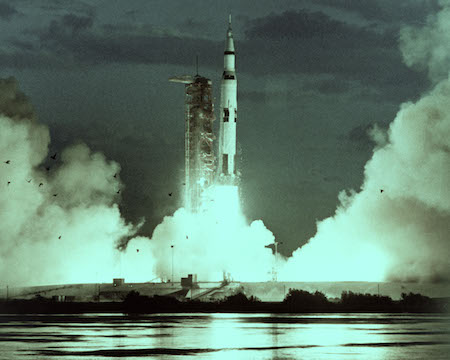 The COSPAR ISWAT initiative is built upon its precursor - the International Forum on Space Weather Capabilities Assessment (https://ccmc.gsfc.nasa.gov/assessment/) initiated during the 2017 International CCMC - LWS Working Meeting: "Assessing Space Weather Understanding and Applications" (https://ccmc.gsfc.nasa.gov/CCMC-LWS_Meeting/).  The progress of Forum working teams is highlighted
in the AGU Space Weather Journal special issue: https://agupubs.onlinelibrary.wiley.com/doi/toc/10.1002/(ISSN)1542-7390.SW_CASS.  Active Forum Teams are anticipated to register into ISWAT and to participate in the February 2020 ISWAT Meeting. 
The 10-14 February 2020 ISWAT meeting will:
Bring together experts in space weather phenomena across all domains  and experts in space environment impacts. 
Improve understanding of user community needs and set targets for Teams to address;
Expand on-going community-wide research projects and jump-start new campaigns;
Set the stage for ISWAT's future, understand how Teams and Clusters must interact in order to achieve long-term objectives.
Develop approach on how ISWAT can feed into national space weather programs;
Facilitate establishment of multi-disciplinary global space weather community. 
Develop approach to updating the COSPAR global space weather  roadmap into a living document.
Please read below for more details ….
---
We envisage around 100-150 participants and have 10 breakout rooms available at the venue.  Parallel Sessions will be arranged by impact, driver or overarching activity:
Space weather origins at the sun and heliosphere variability 
Geomagnetic environment, GICs
Satellite/debris drag
Navigation/Communications
(Aero)space assets functions
Human exploration
Information Architecture, Data Utilization, Capabilities Assessment
The Science Organising Committees (SOCs) of Parallel Sessions will be formed from Moderators of relevant Clusters and Leads of relevant Teams registered before the 13 December 2019 deadline.
SOCs of Parallel sessions will define session activities and expected outcome(s).  Tasks for Parallel Sessions may include (but are not limited to):
Review the current state and identify high priority research topics for teams to address.
Identify essential space environment quantities (ESEQ) linked to impacts.
Identify available datasets.
Define requirements for datasets ready for model validation, data assimilation and machine learning.
Expand ongoing model validation projects and forecasting methods Scoreboards.
Initiate other community-wide projects aiming to improve understanding of space weather phenomena, to advance forecasting capabilities, and to support transition to operational services.
Design displays for community-wide ensemble forecasts.  
Prepare draft inputs to the COSPAR Roadmap update.  
Plenary Sessions will include panels, discussions, as well as plans and progress reports from Parallel Sessions.
Everyone is welcome to join ISWAT, to attend the Working Meeting in February 2020, and to come to the meeting with a view to joining one or more registered Teams if you haven't already done so in advance.  Success of the Working Meeting and the ISWAT initiative depends on active involvement of team leads and team members, cluster moderators, and participants in meeting preparation and all follow-on activities. 
This is not a one-off activity but an initiative to facilitate longer-term collaborations and teamwork.
Several of us will be at the European Space Weather Week (ESWW) in Liege, Belgium, and have a stand at the Fayre - so please come see us there.  In addition, if you are planning on attending the Fall AGU Meeting, then please come to the Panel Discussion (SM23A, Tuesday, 10 December 2019, 13:40-15:40, Moscone South - 208, L2) to learn more about ISWAT and to our Poster Session (SM31C, Wednesday, 11 December 2019, 08:00-12:20, Moscone South - Poster Hall) to meet several of the current ISWAT Moderators and registered Team leads.